A bit about us
Direct-Vet was founded by a team of veterinarians that is passionate about animals and keen on new technologies, together with well-known animal health care partners that have a strong online presence.
Direct-Vet consists of a team of 20 collaborators operating under the same objective: to offer a professional service that is fully dedicated to providing help and products that will promote the health and well-being of cats and dogs.
Direct-Vet consultant and blog team (women only!) consists of: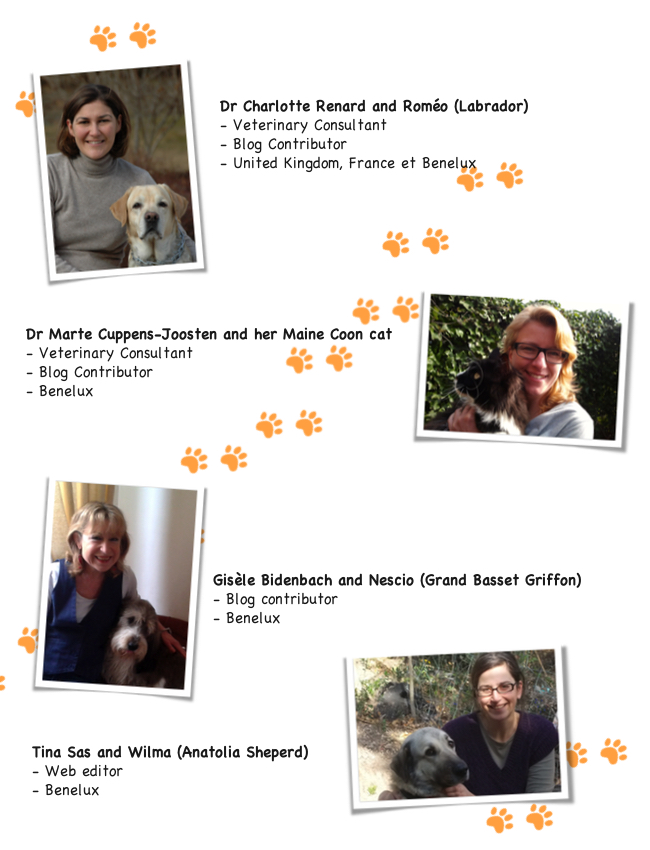 Direct-Vet is a leading online European veterinary pharmacy, with a web presence in several countries:
ECOMMERCE EUROPE



Direct-Vet.uk is the online webstore for:
Direct-Vet B.V.
Korte Lijnbaanssteeg 1,
1012SL Amsterdam
NETHERLANDS
+31616807964
contact@direct-vet.co.uk / contact@direct-vet.ie
(Note: This is an administrative address only. Please do not send returns or inquiries to this address, as they cannot be dealt with here).
RCS (business registration number in Holland) 56697724.
VAT registration number (France): FR 00 814872552
VAT registration number (Netherlands) : NL8522.69.870.B.01