The feeling of hunger is generally the main reason a weight control diet fails. Royal Canin developed a special formula called Satiety which keeps your dog feeling satisfied.
Because it has a high level of protein and fibre and is low density, these kibbles are perfect for a weight control programme for your dog. The amount of daily food can even be increased to up to 32% of other kibbles for overweight dogs.
Royal Canin Satiety Support for dogs - Ingredients
Plant fibre, dehydrated poultry, wheat gluten*, tapioca, corn gluten, corn, animal protein hydrolysates, animal fat, wheat, beet pulp, mineral salts, fish oil, fructooligosaccharides (FOS), L-tyrosine, soy oil, psyllium husks and seeds, sodium polyphosphate, shellfish hydrolysates (source of glucosamine), taurine, marigold extract (source of lutein), L-carnitine, cartilage hydrolysates (source of chondroitin).
* LIP (Low Indigestible Protein): protein selected for its very high assimilation.
Royal Canin Satiety Support for dogs - Recommended daily feeding guide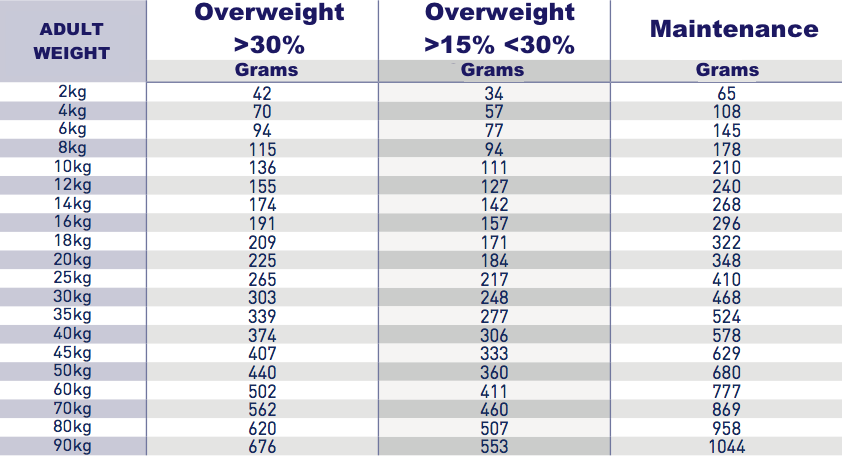 Royal Canin Satiety Support for dogs - Contraindications
Pregnant and lactating dogs
Puppies
Do not feed to your dog without consulting your veterinarian